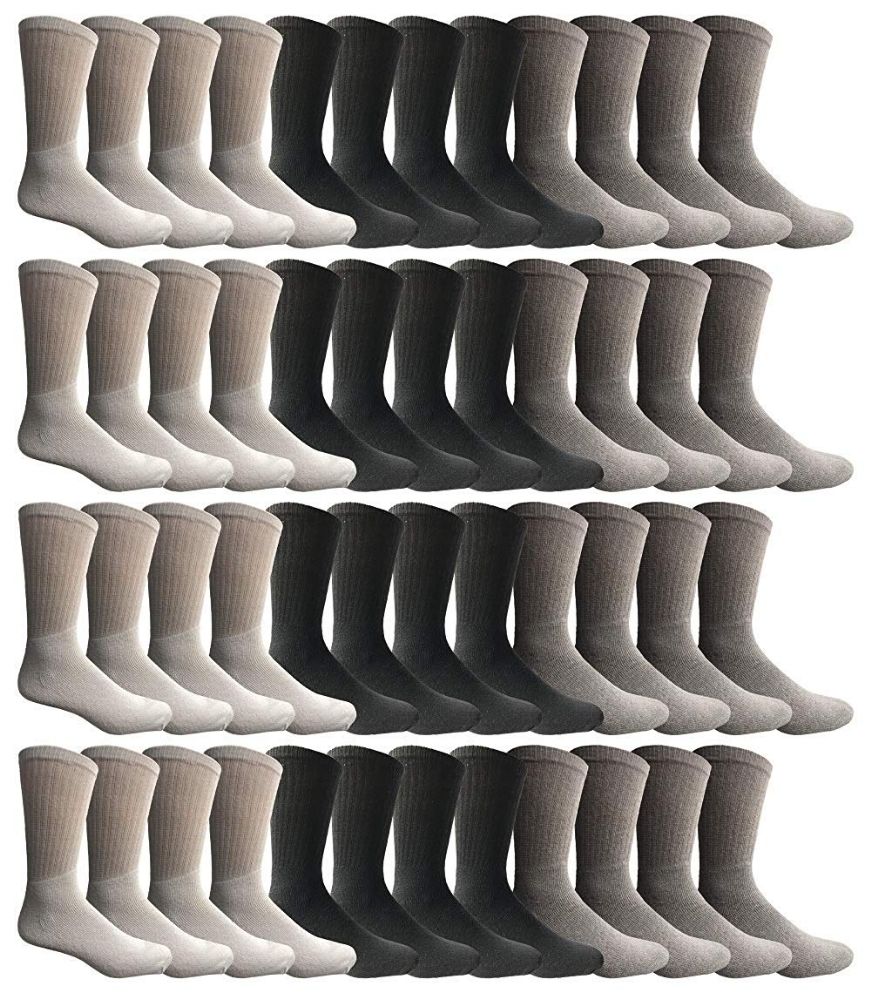 60 of Wholesale Bulk Sport Cotton Unisex Crew Socks Mens - Assorted Crew Size 10-13
SOCKS'NBULK: Each bulk pack of socks includes 60 pairs of mens socks. Choose from Sport crew socks, ankle socks or warm thermal socks.With 60 pairs, you will never have to worry about running out of athletic socks again!
SPORT SOCKS: The cotton blend makes these socks ideal for various activities and all year round. Whether you're jogging, cycling, exercising, or playing sports, these socks allow your legs to breathe. While being not too constricting, your feet will feel snug in these socks.
DESIGN AND COMFORT: Features a cushioned sole that makes them more comfortable than your typical socks. Taking a stroll becomes that much more relaxing. Looks super stylish when worn with sneakers, boots, or shoes.
COTTON SOCKS: Features moisture wicking capabilities to help draw sweat away from your skin while keeping your feet cool and dry. A comfort-stretch fit allows you to slip into the socks comfortable while ensuring that they stay up even when you're in motion.
CONTENT :Made with quality fibers for longevity. Made with 80% cotton, 15% polyester, and 5% spandex. Size 10-13 will fit mens shoe sizes 7-12 (US). This is a great gift for a loved one or family member with a whopping 60 pairs! Perfect bulk buy for donating to your favorite charity. Add to cart now while still in stock!
Create an account to view pricing. This site features heavily discounted prices only for verified Non-profit and charity organizations. Once you create your account, you will enter a review and approval process. One of the members of our team will review your credentials. If you're approved, you will receive a notification via email and have instant access to the site and pricing. If you aren't approved, don't worry. It is possible to get approval at a later date.