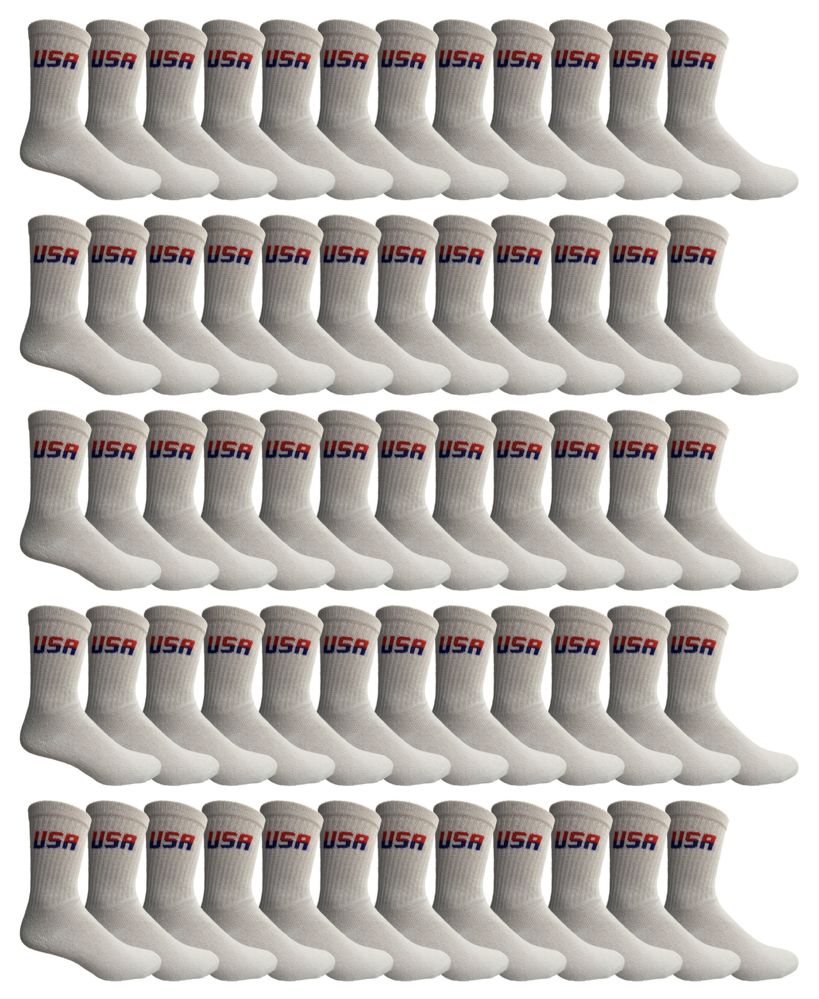 60 of Socks'nbulk 60 Pairs Wholesale Bulk Sport Cotton Unisex Crew Socks, Ankle Socks, (usa Mens White Crew)
Get 60 pairs of quality sports socks for one low and unbeatable price. Select colors including white, black, and gray. With so many pairs, you will never have to worry about running out of your favorite sports socks. Whether youÆre changing in and out of the gym, cycling, or jogging, ensure that you have enough socks to not have to constantly do laundry!
Each pair features a cushioned sole for added comfort making these the go-to socks if you are on your feet often. They will also wick moisture away keeping your feet cool and dry. Does not slide off even in constant motion.
Perfect for all season wear including the winter time! Looks super stylish with sneakers, boots, and shoes for a sporty and youthful look.
Made with 80% cotton, 15% polyester, and 5% spandex. Size 10-13 will fit mens shoe sizes 7-12 (US)
Products from this warehouse ship with in 1-2 Business days.
Create an account to view pricing. This site features heavily discounted prices only for verified Non-profit and charity organizations. Once you create your account, you will enter a review and approval process. One of the members of our team will review your credentials. If you're approved, you will receive a notification via email and have instant access to the site and pricing. If you aren't approved, don't worry. It is possible to get approval at a later date.