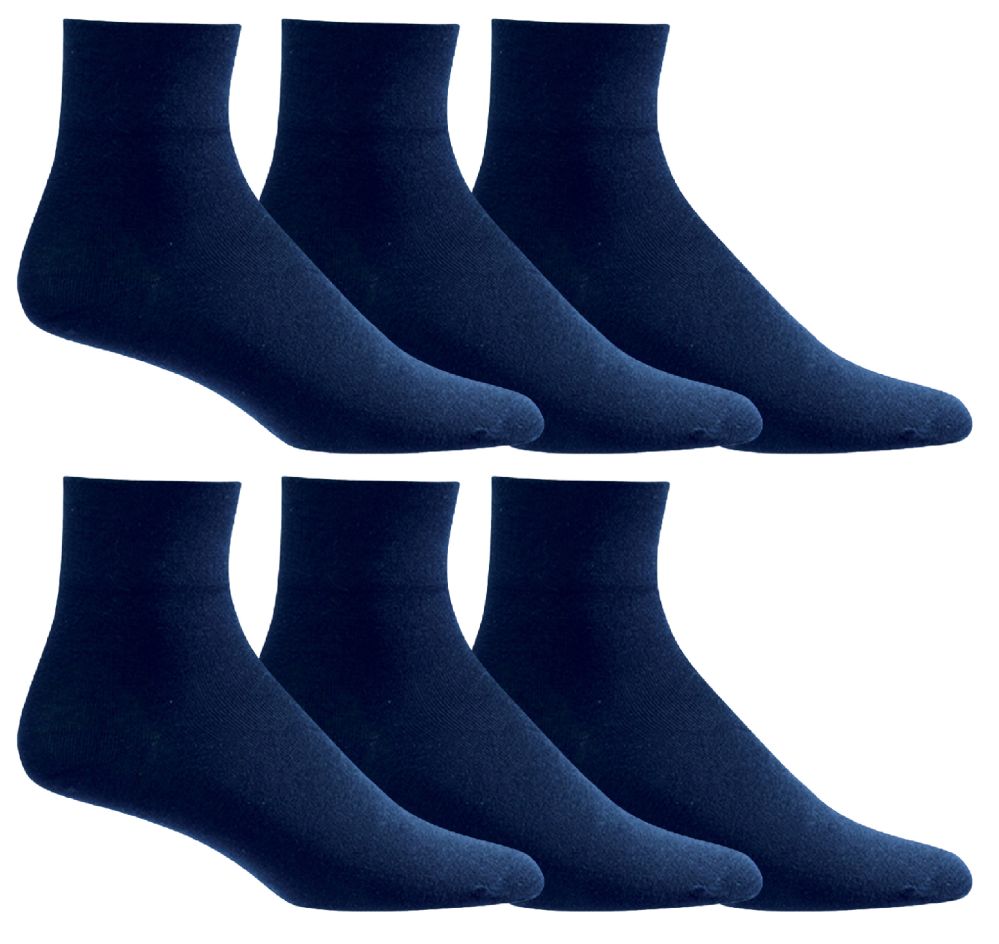 6 of Yacht & Smith Women's Diabetic Cotton Ankle Socks Soft NoN-Binding Comfort Socks Size 9-11 Navy
Get 6 pairs of diabetic ankle socks. Choose from colors including white, black, gray, and navy. These are the perfect socks or gift for a loved one who could use a non-binding socks for neuropathy and edema. Promotes circulation and is great for athletes. Size 9-11 will fit womens shoe sizes 5-10.
DIABETIC ANKLE SOCKS: These diabetic socks for women are loose fitting and are great for blood circulation. No more marks on the ankles from tight fitting socks.
DIABETIC ATHLETIC SOCKS: For neuropathy, edema, and promotes circulation. Comfy loose top for daily wear. Non constricting
LOOSE FITTING: Unmatched comfort with loose fitting top. Available in white, black, gray, or navy blue.
LOW CUT SOCKS: These socks are great for athletes and can be used for a wide range of activities or to work. Offers long-lasting comfort around the ankles.
SOCKS BULK PACK: Size 9-11 will fit womens shoe sizes 5-10. Each pack includes 6 pairs of socks.
Products from this warehouse ship with in 1-2 Business days.
Create an account to view pricing. This site features heavily discounted prices only for verified Non-profit and charity organizations. Once you create your account, you will enter a review and approval process. One of the members of our team will review your credentials. If you're approved, you will receive a notification via email and have instant access to the site and pricing. If you aren't approved, don't worry. It is possible to get approval at a later date.