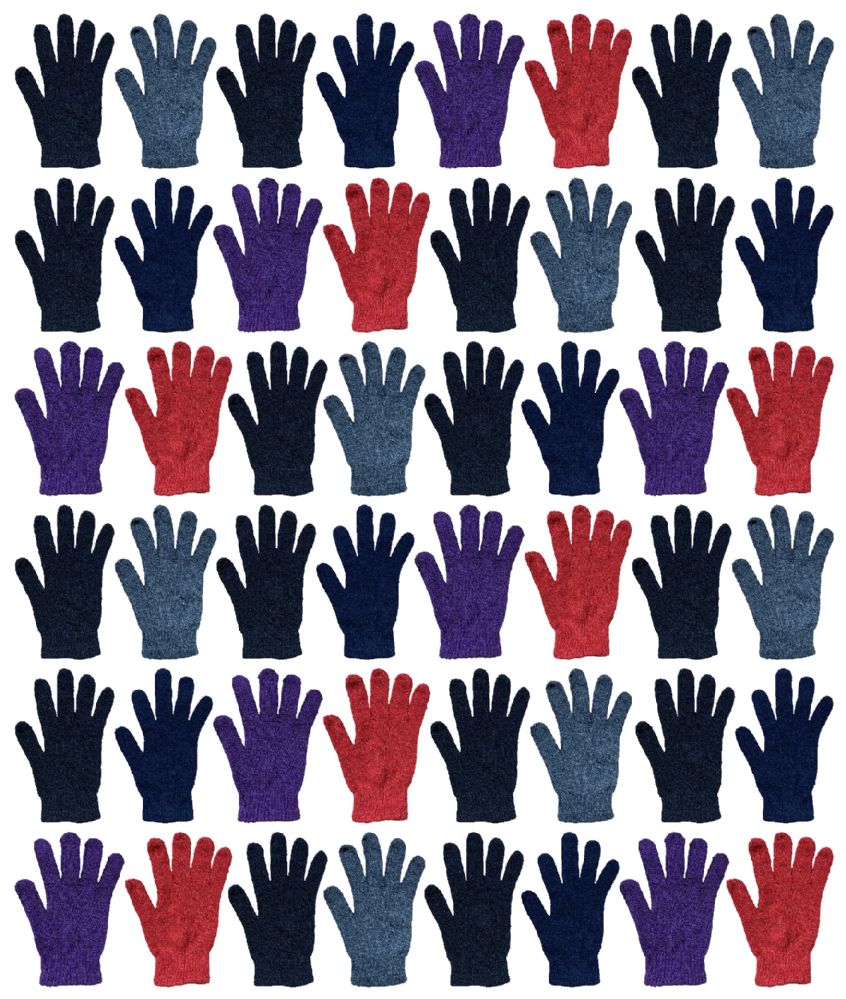 48 of Yacht & Smith Womens, Warm And Stretchy Winter Gloves
When winter is coming and you need to warm yourself you should pay attention to these amazing pairs of cold weather gloves. Due to its design any overclothes will be great for matching. materials allow you to be sure that your hands will be warm, dry and comfortable even if you spend all your day outside. Available in various colors. Stretchy "Magic" Gloves fit most sized hands for men and women. The gloves are called "magic" gloves because they stretch as they are made from 100% Acrylic. Buy Gloves in Bulk to save more!
Create an account to view pricing. This site features heavily discounted prices only for verified Non-profit and charity organizations. Once you create your account, you will enter a review and approval process. One of the members of our team will review your credentials. If you're approved, you will receive a notification via email and have instant access to the site and pricing. If you aren't approved, don't worry. It is possible to get approval at a later date.