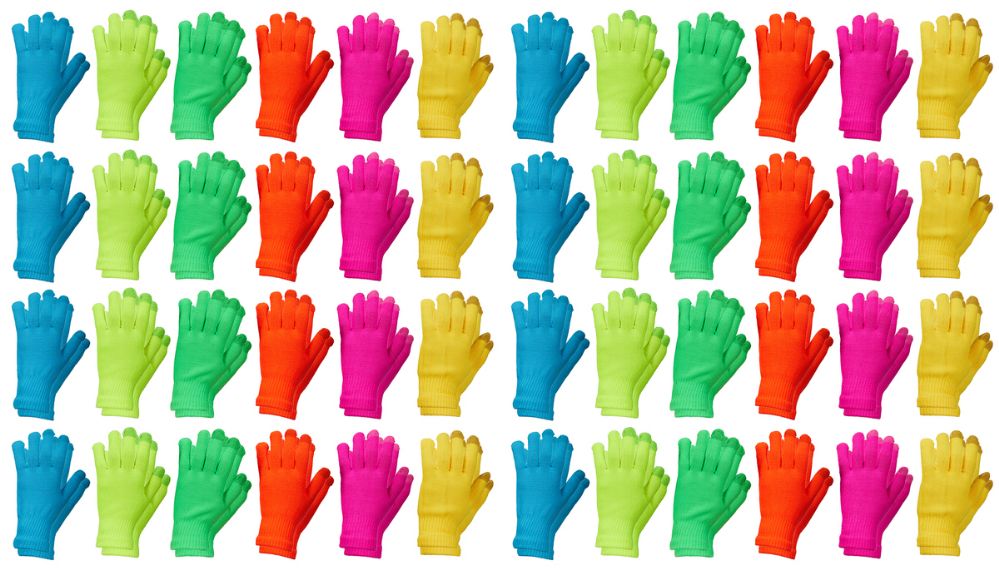 48 of Yacht & Smith Unisex Neon Winter Texting Gloves, Warm Thermal Winter Gloves
WHOLESALE WINTER TEXTING GLOVES: Enjoy the outdoors with soft warm winter gloves designed to keep your hands warm during the coldest winter months. Ideal for outdoor work and winter sports. Get a bulk pack assorted color magic gloves that will keep you and your family warm throught the enitre winter.
STRETCHY ELASTIC CUFF: One size fits most and designed for a snug fit , our winter fleece gloves feature a stretchy elastic cuff to keep the snow and wind out. Perfect for snowboarding and winter activities. Soft brushed material is smooth to the touch and feels great on your skin.
BULK SPORTS GLOVES: Versatile and comfortable these warm winter gloves are suitable for outdoor adventures like hiking, jogging or skiing. Just the right amount of stretch to give you ultimate flexibility for driving and snowman building.
CARE: Made of warm fibers, these easy to clean gloves are machine washable and last for years. Durable and affordable magic gloves makes a great gift for folks that love to hunt and hike during the winter months. Great quality and increased flexibily allows you to keep your hands warm while enjoying outdoor activities.
GREAT VALUE: Get the most for your money when you buy in bulk. Quality bulk winter gloves for a low affordable price is great for big families. Get great quality and excellent value when you buy a bulk pack of fleece winter gloves. This bulk pack is perfect for promotional giveaways and cooperate events. Great for donating and charity events.
Create an account to view pricing. This site features heavily discounted prices only for verified Non-profit and charity organizations. Once you create your account, you will enter a review and approval process. One of the members of our team will review your credentials. If you're approved, you will receive a notification via email and have instant access to the site and pricing. If you aren't approved, don't worry. It is possible to get approval at a later date.