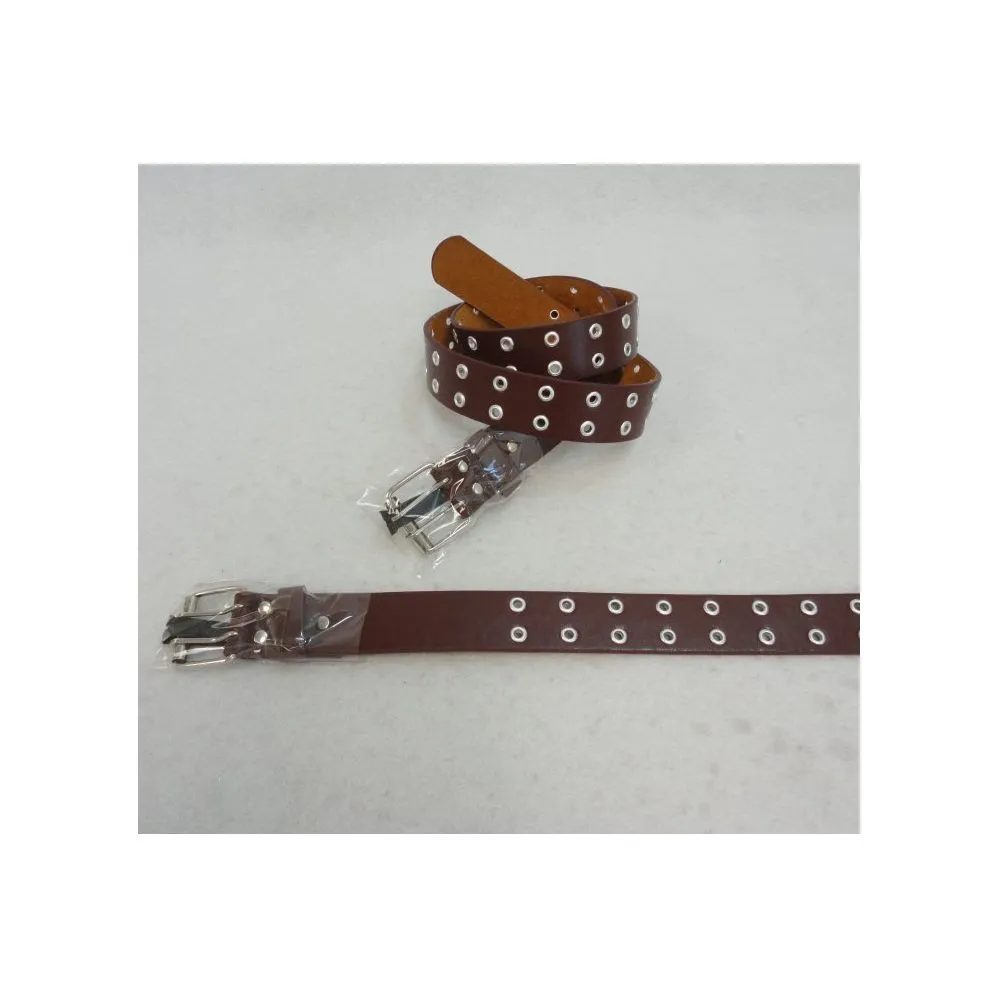 48 of Double Prong Belt Buckle In Brown
Brown Color

Belt Width: 1-3/8" Inch Wide

Sizes include: 1 Small (30-32) 4 Medium (34-36) 4 Large (38-40) 3 X-Large (42-44)

These grommet belts are perfect for any outfit.

Features 2 Rows of Grommets for a Stylish Look!
Products from this warehouse located in OH ship with in 1-3 Business days
Create an account to view pricing. This site features heavily discounted prices only for verified Non-profit and charity organizations. Once you create your account, you will enter a review and approval process. One of the members of our team will review your credentials. If you're approved, you will receive a notification via email and have instant access to the site and pricing. If you aren't approved, don't worry. It is possible to get approval at a later date.