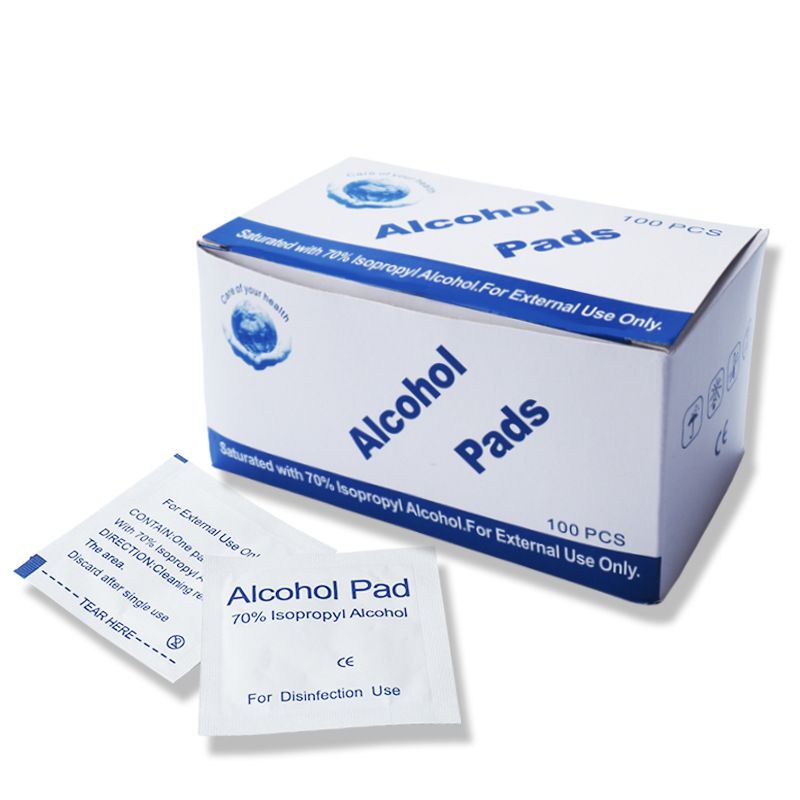 400 of 70% Isopropyl Alcohol Cleansing Pads , First Aid Cleaning Pads
200 Pads Per Box , - Total Pads 400 in every case
Pad Size
3x7CM
Alcohol cleansing pads are essential to effective first-aid treatments. Single-use cleansing pads are saturated with isopropyl alcohol to powerfully eliminate germs. Single-use packets are individually wrapped for sterility.

Due to the unfortunate demand, prices for PPE products fluctuate beyond our control as many of these products are being aired in so that they can be made available immediately. Prices for some of these products reflect these incurred costs. If for any reason you feel these prices are not fair and would like more information on how our prices are set for PPE products , Please e mail support@wsinmotion.com for a 24 hour response
Order processing time is 5-7 business days, Please be AWARE of this as you complete your purchase. Demand is high and we are doing our best to fill these orders safely while practicing social distancing.


Create an account to view pricing. This site features heavily discounted prices only for verified Non-profit and charity organizations. Once you create your account, you will enter a review and approval process. One of the members of our team will review your credentials. If you're approved, you will receive a notification via email and have instant access to the site and pricing. If you aren't approved, don't worry. It is possible to get approval at a later date.