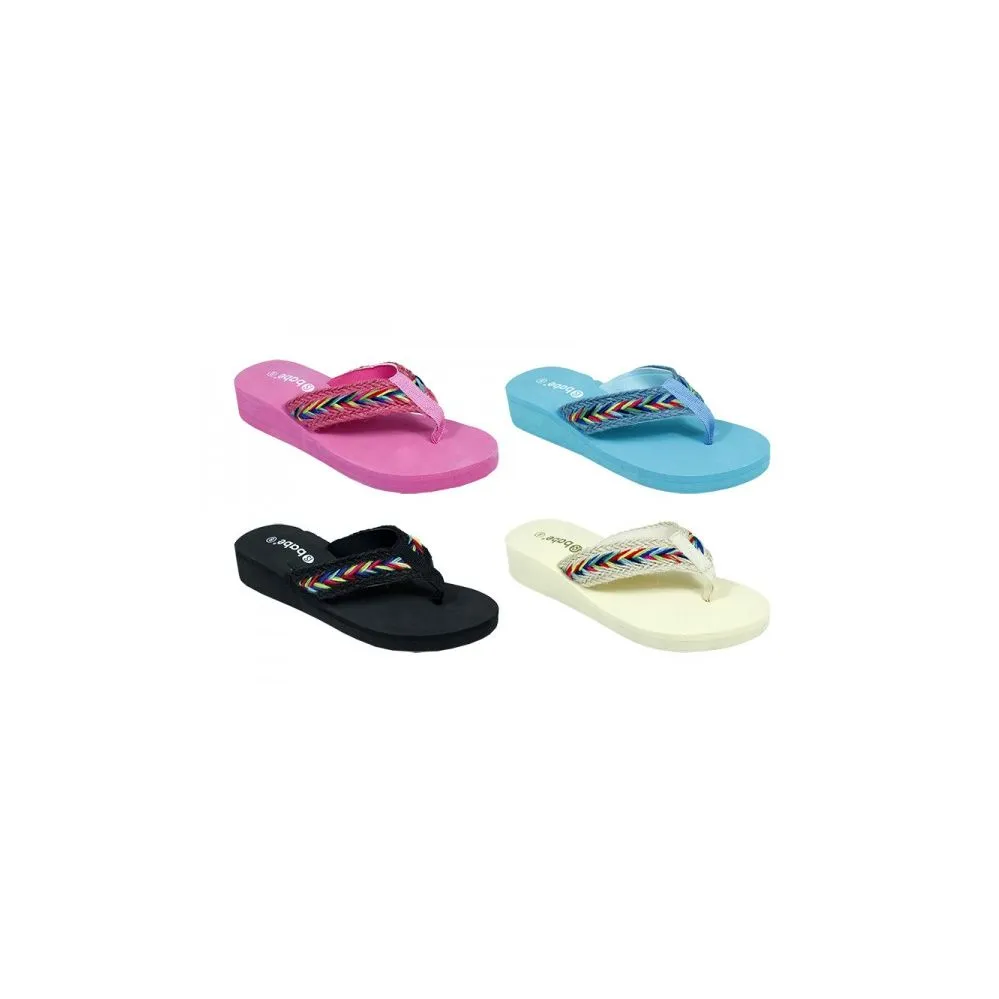 36 of Womans Fashion Flip Flop
Step out in total style confidence in these beaded and bejeweled wedges. The sparkly, colorful strap will dazzle in the sunlight, while the subtle heel accentuates lovely legs.
36 P/C - 4 Colors per Carton
Size Run: (6-10)
Color: MIX(Black, Fuchsia, L.Blue, Beige)
Create an account to view pricing. This site features heavily discounted prices only for verified Non-profit and charity organizations. Once you create your account, you will enter a review and approval process. One of the members of our team will review your credentials. If you're approved, you will receive a notification via email and have instant access to the site and pricing. If you aren't approved, don't worry. It is possible to get approval at a later date.