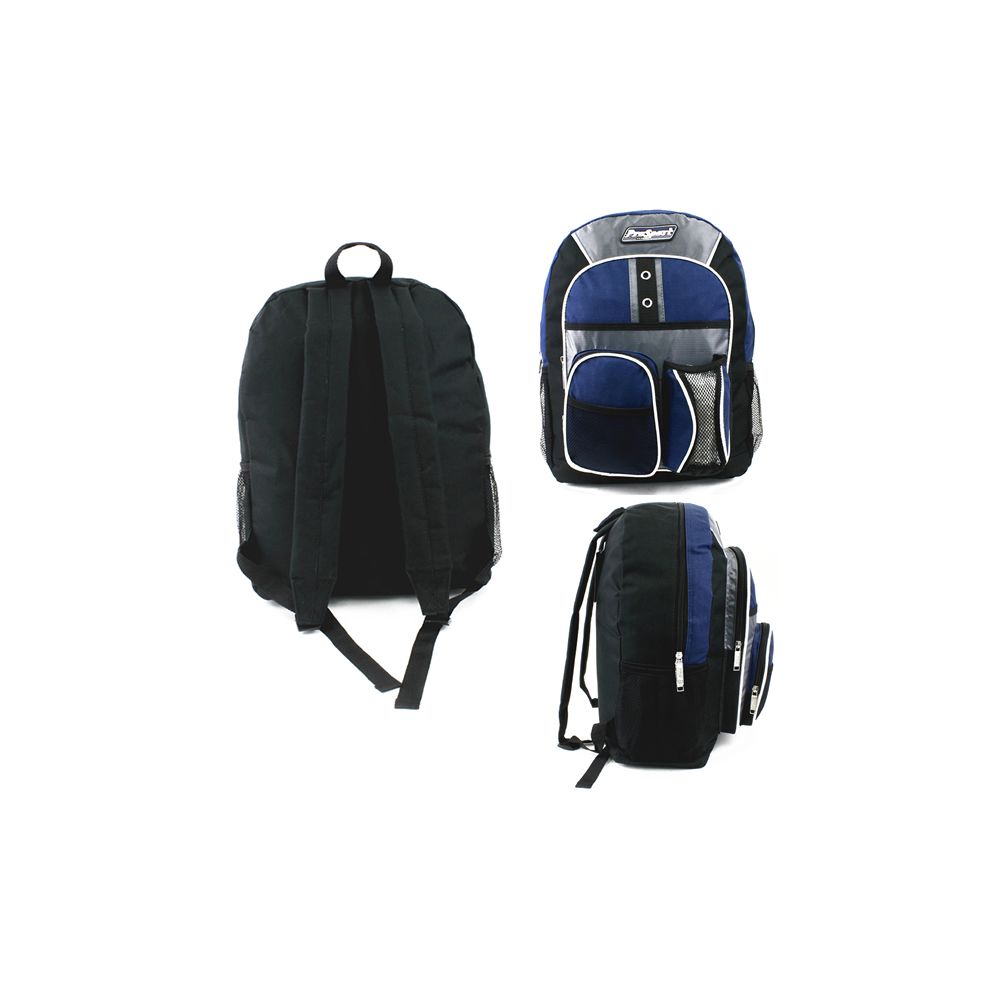 24 of Kids Fashion School Backpacks
Due to manufacturer shortages of raw material we will contact you regarding availability for this product if needed.
B2499 is a 17 inch wholesale backpack with a great unisex design featuring multi colors, multi fabrics and accent piping. There is a large main compartment complimented by an oversized front pocket. There is even more storage room as attached to the front pocket is an additional smaller pocket with a zipper closure and a small mesh pocket. Additionally, there is a front drink holder and a mesh side pocket on each side of this quality crafted and durable backpack. Comfort is here too with adjustable padded straps. The 24 piece case includes 8 black/grey, 8 black/blue/grey, 4 black/purple/grey and 4 black/pink/grey. Dimensions: 17 x 12.5 x 5.
Case (24 Pieces): $220.56
Related products
Case (24 Pieces): $252.00

Case (24 Pieces): $228.00

Case (24 Pieces): $235.20

Case (24 Pieces): $189.12

Case (24 Pieces): $237.36

Case (24 Pieces): $228.96

Case (24 Pieces): $247.92

Case (24 Pieces): $216.24

Case (24 Pieces): $302.40

Case (24 Pieces): $216.24

Case (24 Pieces): $197.52

Case (24 Pieces): $216.24

Case (24 Pieces): $184.80

Case (24 Pieces): $274.80

Case (24 Pieces): $285.12

Case (24 Pieces): $285.12

Case (24 Pieces): $345.36

Case (24 Pieces): $345.36

Case (24 Pieces): $369.60

Case (24 Pieces): $528.24

Case (24 Pieces): $119.76

Case (24 pieces): $264.00

Case (24 pieces): $264.00

Case (24 pieces): $240.00

Case (24 pieces): $240.00

Case (24 pieces): $240.00