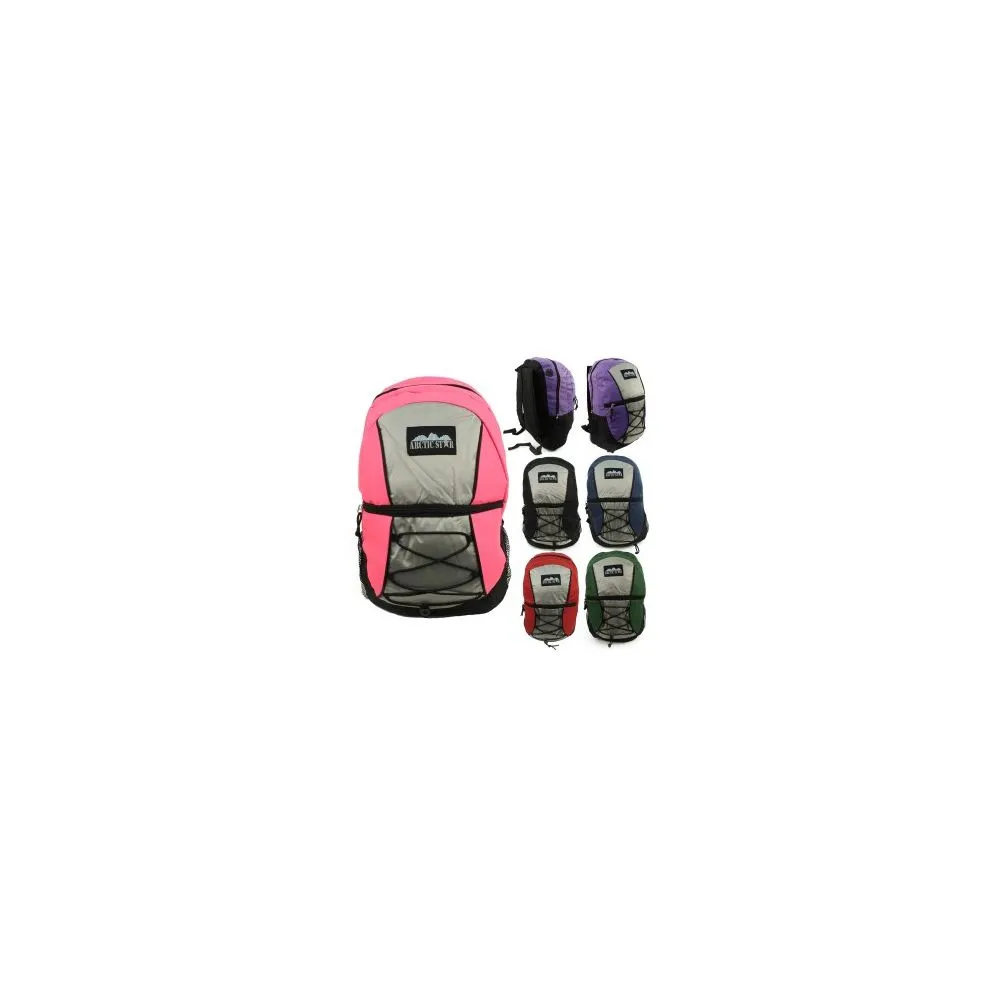 24 of 17 Inch Bungee Style Backpack
Due to manufacturer shortages of raw material we will contact you regarding availability for this product if needed.
The Arctic Star AS3500 is a dynamically styled 17 inch unisex wholesale backpack. This backpack is perfect for both boys and girls in elementary, middle or high school. The AS3500 features a padded back, ergonomically shaped padded back straps, 2 mesh side pockets and is quality crafted in a combination of materials and colors. The multi-color wholesale book bag has a large main compartment as well as a spacious front compartment. And just for fun the there is an opening on the side of the bag for ear phones. The 24 pieces case is packed with 4 pieces each of multi color pink, purple, navy, red, dark green and black.
Products from this warehouse located in FL ship with in 1-3 Business days
Create an account to view pricing. This site features heavily discounted prices only for verified Non-profit and charity organizations. Once you create your account, you will enter a review and approval process. One of the members of our team will review your credentials. If you're approved, you will receive a notification via email and have instant access to the site and pricing. If you aren't approved, don't worry. It is possible to get approval at a later date.