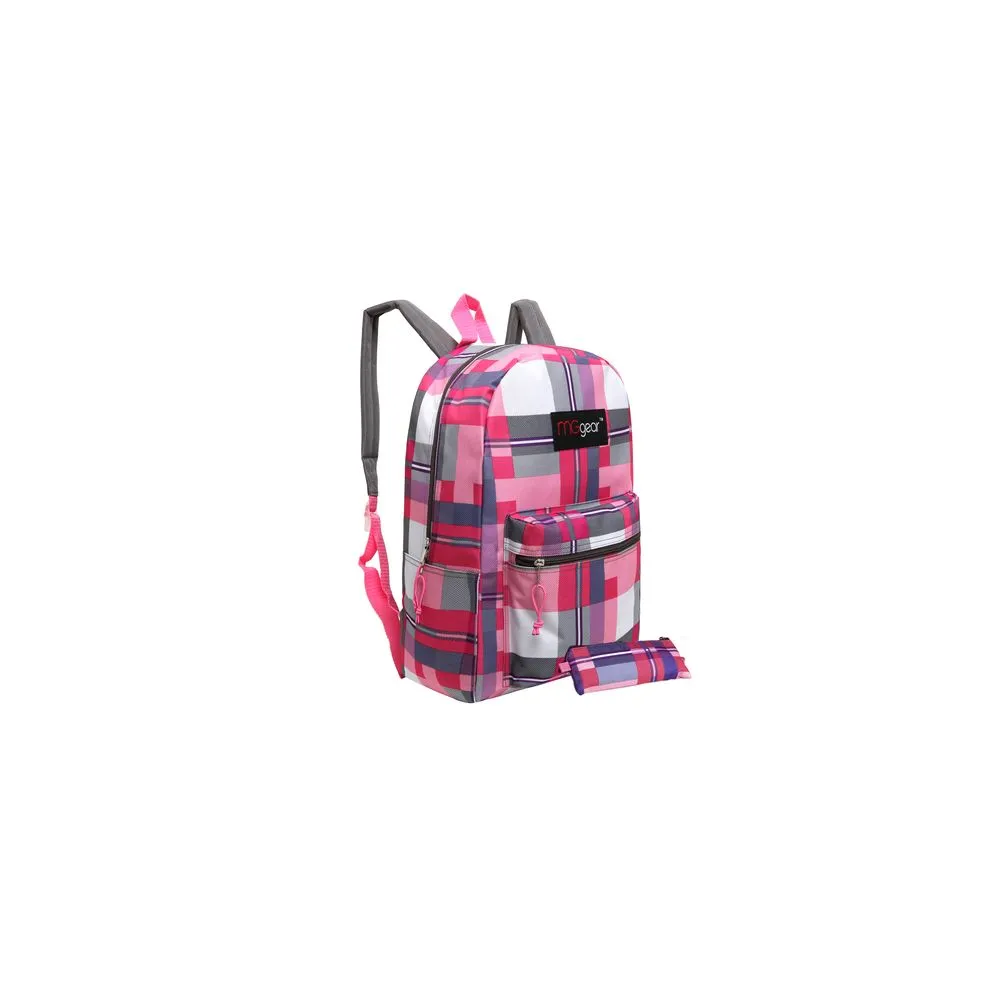 20 of Mggear 16.5 Inch Pink Plaid Wholesale Backpacks For Girls
Due to manufacturer shortages of raw material we will contact you regarding availability for this product if needed.
Main Compartment Dimensions 16.5" H X 13" W X 6" D
Second Pocket Dimensions 8" H X 9" W X 1.5" D
Main Compartment Dual Zippers
Adjustable, Padded Shoulder Straps
Removable Zippered Pouch in Second Pocket
Haul Handle
Create an account to view pricing. This site features heavily discounted prices only for verified Non-profit and charity organizations. Once you create your account, you will enter a review and approval process. One of the members of our team will review your credentials. If you're approved, you will receive a notification via email and have instant access to the site and pricing. If you aren't approved, don't worry. It is possible to get approval at a later date.