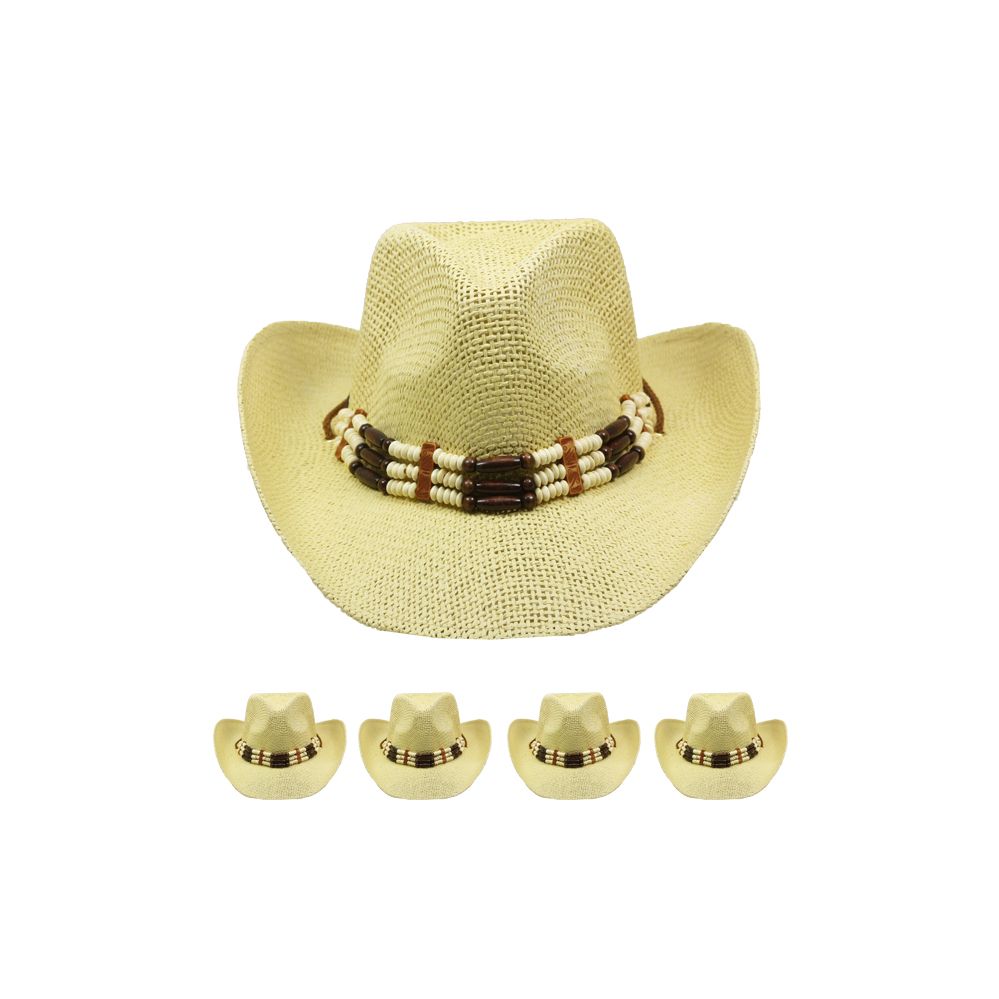 12 of Paper Straw Western Beige Cowboy Hat with Beaded Band
The Paper Straw Western Beige Cowboy Hat with Beaded Band is designed with convenience and style in mind. The beaded band can be effortlessly removed and attached. Additionally, the hat is equipped with a chin strap, ensuring a secure and comfortable fit even during outdoor activities.
Crafted from durable paper straw material, this cowboy hat offers a lightweight and breathable experience. The hat's construction allows for proper airflow, keeping your head cool and comfortable. Moreover, it provides protection from direct sunlight, making it an ideal choice for outdoor events.
This versatile hat can be worn to a wide range of events, including music festivals, parties, picnics, and more. Its timeless Western style adds a touch of charm to any outfit, making it a versatile accessory that complements various occasions and styles.
Complete your inventory and offer your customers a stylish and protective option with our Paper Straw Western Beige Cowboy Hat. Purchase in bulk from us now to take advantage of our competitive prices!
Case (12 Pieces): $144.00