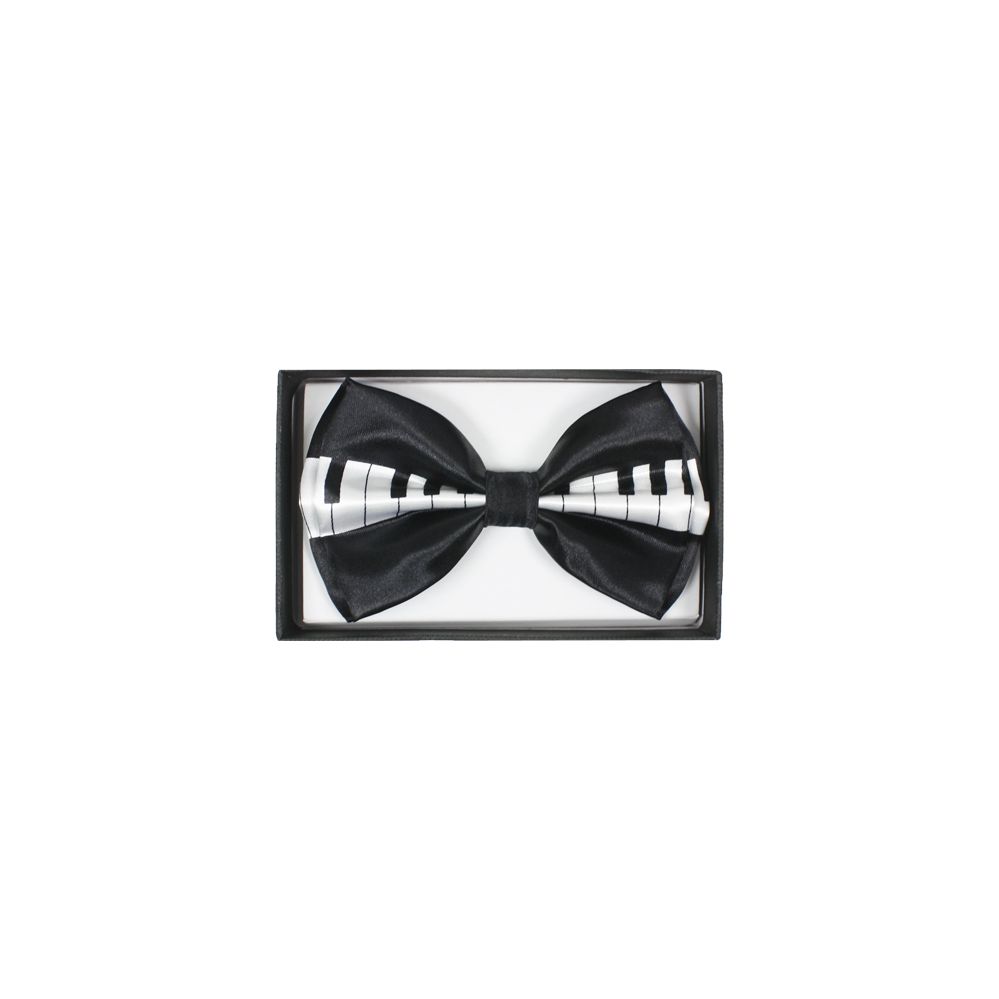 12 of Creative Piano Bowtie
Showcase your love for music with our Creative Piano Bowtie, which features a sleek and slender black base adorned with black and white piano keys in the center, creating a striking and eye-catching design.
The Creative Piano Bowtie is a perfect addition to elevate your style at various events and occasions. Whether you're attending a music-themed party, a concert, a formal event, or even a wedding, this bowtie will add a touch of creativity and musical flair to your outfit. Its distinctive design is sure to attract attention and spark conversations, making it a fantastic choice for those who appreciate the fusion of fashion and music. We offer the Creative Piano Bowtie to anyone in need of larger quantities. Whether you're a retailer looking to expand your inventory, an event organizer in search of distinctive accessories, or someone planning a musical-themed event, our Creative Piano Bowtie is the perfect choice. With our competitive prices and high-quality products, you can easily stock up and meet the demands of your customers or attendees.
Related products
Case (36 Pieces): $191.52

Case (36 Pieces): $191.52

Case (36 Pieces): $191.52

Case (36 Pieces): $191.52