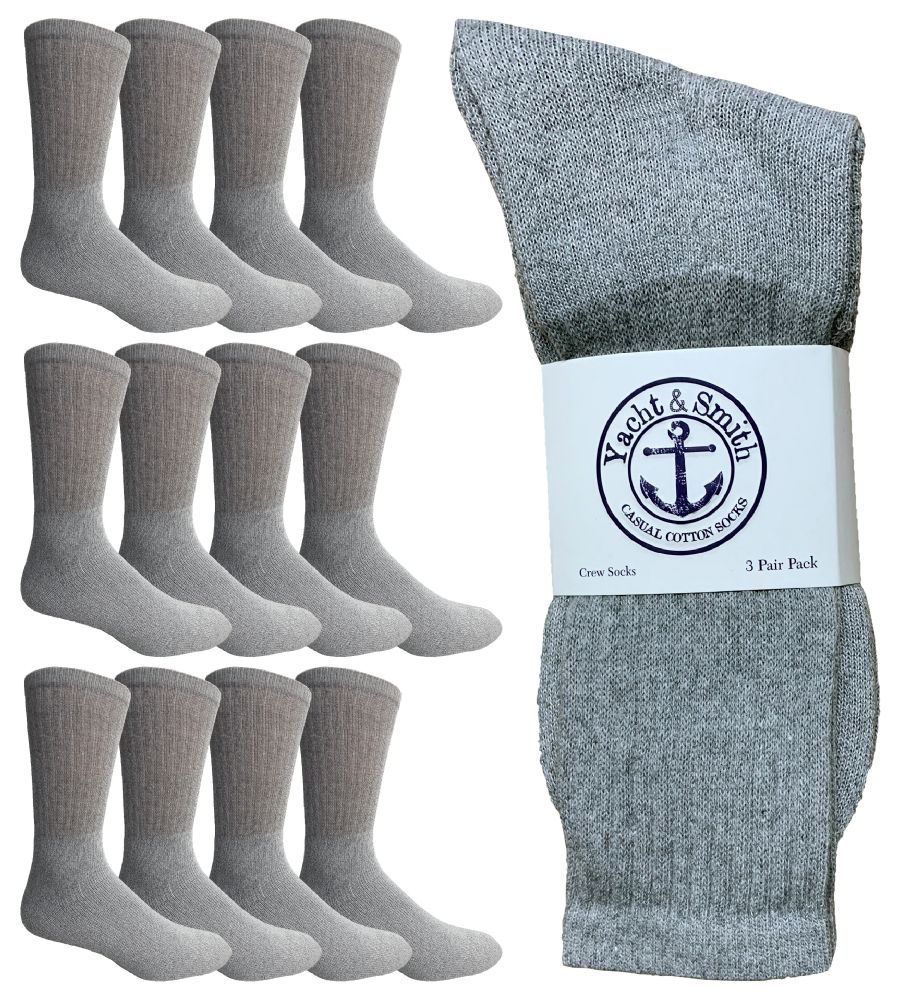 12 of Yacht & Smith Mens King Size Crew Socks, Big And Tall Sports Athletic Socks, 13-16 (gray)
BIG AND TALL SOCKS: Great for every day wear, these comfortable crew socks were designed to fit men with larger feet. Each pack includes 12 pairs of socks, including black, white, and white w/ gray heel & toe.
MENS CREW SOCKS: With this bulk pack of sports socks, you will never run out of socks. Wear them for walking, working, exercising, casually, and more. The cotton and polyester blend features moisture wicking capabilities on a sock that will fit comfortably on your feet.
KING SIZE CREW SOCKS: These large classic crew socks can be worn with shoes, sneakers, or boots and are great for all season wear. Pair these with almost any outfit for both comfort and style.
ATHLETIC CREW SOCKS: Size 13-16 will fit mens shoe sizes 11-15 (US). These socks feature an adequate amount of stretch so that your feet can slip right in.
SPORTS SOCKS: Made with 80% cotton, 15% polyester, and 5% spandex.
Products from this warehouse ship with in 1-2 Business days.
Create an account to view pricing. This site features heavily discounted prices only for verified Non-profit and charity organizations. Once you create your account, you will enter a review and approval process. One of the members of our team will review your credentials. If you're approved, you will receive a notification via email and have instant access to the site and pricing. If you aren't approved, don't worry. It is possible to get approval at a later date.