1200 of Athletic Sock Pallet Deal Mens Woman And Children Mix Ankle Socks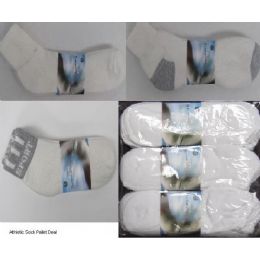 Enlarge
Case (1200 pairs)
$480.00
Product info
Wholesale Athletic Sock Pallet Deal, Mix Ankle Socks
Packaged in 3 PAIR PACKS & 6 PAIR PACKS
assorted styles for men & women
1ST QUALITY.
size 10-13,size 9-11, size 6-8,
all socks are attractively packaged or banded. SEE PICTURE!
*** Promo codes or free shipping cannot be applied *** if promo codes were used for this item it will be removed prior to purchase, However will be applied to other items on the order.